Eco-Friendly

As a Eco-Healthy Child Care Provider certified by the Oregon Environmental Council, we follow all of their guidelines for a safe and environmentally friendly school. The program ensures that schools are as healthy as possible, for both the children and the environment.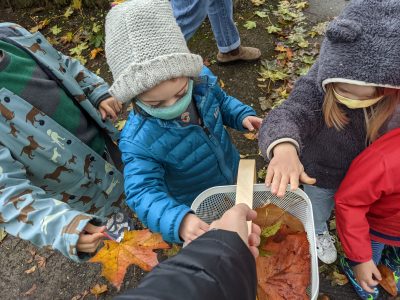 This approach is reflected at our school in many ways, including our use of reclaimed materials for art projects, use of approved cleaners, and how we care for our school environment.
For more information about the Eco-Healthy Child Care Program click here.
Eco-Healthy Child Care Program guideline examples:
non-toxic techniques to prevent and control pests (both insects and weeds)
no smoking anywhere on the premises or in sight of children
biodegradable, non-toxic cleaning products and the least toxic disinfecting products
no wall-to-wall carpets
rugs are vacuumed daily and cleaned at least twice a year using biodegradable cleaners
recycle all paper/cardboard, glass, aluminum and plastic bottles
Other Ways we are Eco-Friendly

To encourage recycling in our region, Metro has adopted a program called Recycle at Work.
Overlook Collaborative Preschool is Recycle at Work certified by the City of Portland, meaning we follow their important guidelines in reducing our waste and increasing our recycling.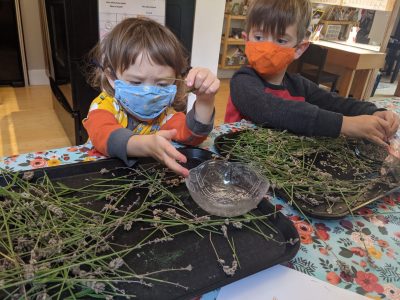 All kinds of businesses throughout the Portland metropolitan area are doing their part for our environment by recycling at work. But, during an average year, businesses still send more than 100,000 tons of recyclable paper and containers to our local landfills.
For more information about the Recycle at Work program click here.